Trivia Night – ACC Annual Fundraiser
We are very excited to have our Annual Trivia Night Fundraiser on September 25th at the Moose Lodge on Smith Valley Road. It's going to be a great night of fun playing trivia with friends, having a delicious meal, vying for special raffle baskets, and raising money to support those affected by autism in the community!
Trivia Night Sponsorships are available, and Table Registrations for the event is open.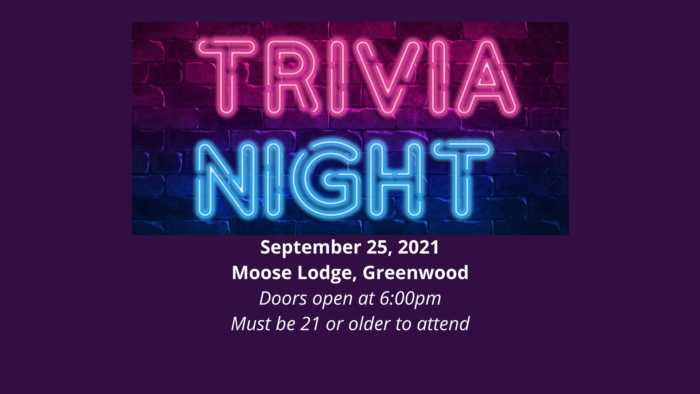 3rd Party Fundraisers for ACC
Creating your own fundraiser helps support the mission of ACC and is called a 3rd party fundraiser. Third-party fundraisers can be as simple as creating a car wash event, wearing jeans to work or school, collecting donations for an event, etc.
Current ongoing 3rd party fundraisers for ACC:
If you are interested in doing a fundraiser for ACC contact Kelli Higgins, Executive Director at k.higgins@autismcc-in.org.